With all the discussion of the shenanigans going on in the olive oil trade, it's easy for a consumer to feel suspicious and completely lost. It's almost enough to make you want to pick up some canola oil instead. Don't! Finding real extra virgin olive oil is absolutely worth the effort. Here are a couple of articles that will help you get started in your quest for authentic extra virgin olive oil.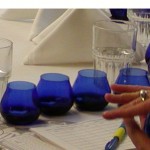 Introduction to Olive Oil Tasting
A quick introduction to olive oil tasting for consumers. Learn proper tasting technique and what to look for in an extra virgin olive oil.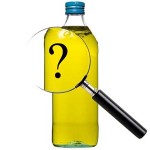 When Good Oils Go Bad: Recognizing Rancidity and Other Defects in Olive Oil
A look at the common problems you are likely to encounter in The Pretenders: those Ersatz Extra Virgins that populate the supermarket shelves.
Where To Find Good Olive Oil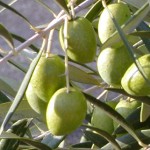 The number one question coming up on the comment pages after Tom Mueller's interviews is "Where can I buy good olive oil?"  Looks like it's time to name some names.
Disclaimer: This is a highly personal, utterly incomplete list.
I'm an independent olive oil consultant and taster, and yes, some of the producers I mention will be people I have worked with. Many will not be. Most of them are people I know personally. All of them I respect as ethical and excellent business people and/or producers.  If you think your company belongs on this list, please email me.  The list is a work-in-progress. I will add to it as I have time, but it seems important to get some resources out there for starters.

Support your local olive oil producer  In a perfect world, you have a local olive mill where a passionate, meticulous miller makes fabulous oil.  If you are so blessed, support that company; they need your business! For many people, however, that is not the case.  For practicality, I am starting this list with a handful of companies that have web/mail order resources, but there are many brick and mortar shops all over the country that sell good olive oil, allowing you to taste it first.
Online sources
Beyond the Olive is a small retail shop in Pasadena, CA that specializes in California olive oil. They carry a number of oils from very small California artisan producers and sell online. If you can visit, they have in-store tasting.
Corti Brothers in Sacramento, CA is legendary in the fine food and wine world. Darrell Corti's encyclopedic knowledge and excellent palate make him a mentor to many of  California's producers. They sell online, but a trip to the store is a must if you are ever in Sacramento. Corti Bros sells some of my favorite imported oils, like Castillo de Canena from Spain, and Cobram Estate Reserve from Australia. They also have some excellent artisan California oils, like Regina, Frantoio Grove, and many more.
McEvoy Ranch is one of the best-known artisan producers in California. Certified organic, pioneers of the industry, and they sell their great oil (and other products) online.
City Olive in Chicago is a specialty olive oil and vinegar shop with two locations featuring a wonderful collection of estate-produced olive oils from around the world. Get on their mailing list to be informed of their frequent "Meet the Producer" events. They do mail order.
St. Helena Olive Oil Company in the Napa Valley is a charming place to taste great olive oils. They carry one of my local favorites, Talcott from the Carneros region, as well as a slew of others. They have an online store.
To be continued…