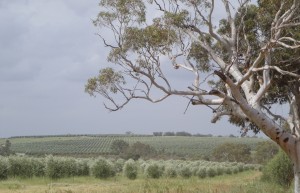 My Western Australia olive oil rambles have had an Organic theme, starting to the east of Perth with a visit to the Avon Valley groves of Kailis Organic. This was my first drive in the Australian countryside; fortunately I was a passenger so I could safely enjoy the scenery. And what scenery! Since it's springtime here, the fields are green and flowers abound. It is very reminiscent of California except that the dominant tree is eucalyptus instead of oak. The other thing that is really different, as I have mentioned before, is the bird life. There are galahs, a sort of cockatoo, with their pink heads, and lots of different parrots, including the Australian Ringneck (aka "Twenty-eights" because of the sound they make). The crows look the same, but their calls are completely different; instead of the "Caw, caw!" of an American crow, you get a whiney, nasal "Wuaaaa, wuaaaa!" call. I didn't even know that noise was a crow until I saw the bird.
On the way to the Avon Valley farm, there was time for a talk with Andrew Hardy, the sales and marketing manager for Kailis Organic.  The company has two brands, the Kailis Organic premium line, and the Splish line of "everyday" oils. The look of the two products is completely different: the premium line is classic and elegant, while Splish is bright and informal. The prices are different too, with Splish priced to be very affordable for the average family, and to help people get away from that "good olive oil is for special occasions" mentality. That's "special occasion" stuff is nonsense, right? Pour it on!
We talked a lot about the educational challenges, and teaching non-traditional olive oil users that extra virgin olive oil has a place at every meal is definitely part of that. It sounds like Andrew faces the same questions that California producers do: what does extra virgin really mean? Is this "first cold press"? and so on. There is also some confusion around the term "organic" and what that really entails. Sustainability is a major tenet of the Kailis company philosophy.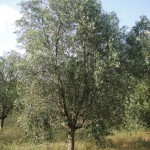 Touring the mill with Tony Harvey, we talked about growing, harvest and milling. The trees are trained to single trunks and pruned to favor an upright shape. The oldest trees on the farm, some Frantoios, are about 15 feet tall, and the younger trees are in the 10 to 12 foot range. The groves are planted at spacing of about 16 ft by 20 ft. Harvest is with both over-the-row and trunk shaking machinery. It was interesting to note when talking to growers here that some of the harvesting machines used in Australia come from, guess where—California! They use side-by-side Coe shakers that come from Yuba City. I don't know anyone in California who is using that equipment for oil olives…. What's wrong with this picture?
We tasted some samples of oil, including a lovely Barnea. Since that isn't an olive we grow in California it was nice to taste it as a single varietal oil. I can see why it is a popular blending oil; it seemed like the perfect ensemble player. By that I mean that it had a lot of good fruit flavors, a nice touch of bitterness and pungency, but no strong varietal notes that jumped out. It reminded me of that scene from A Chorus Line where Cassie just won't fit into the chorus—she keeps standing out from the crowd. Well, Barnea does not seem to a Cassie of an olive variety; it seems perfectly happy in the chorus.  It is great to see high quality certified organic olive oil being produced on this large scale; my thanks to the people at Kailis for showing me around!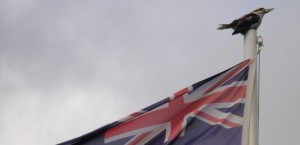 The next morning I rented a car and headed south for the Margaret River area. I promise I won't whinge about this again after this, but can I tell you that driving on the left side of the road is exhausting?  Almost four decades of habit must be thrown out the window. Every time I made a turn I had to consciously think, "Left turn—curb lane" and such. And then there is the continual gentle humiliation of turning on your windshield wipers every time you try to use the turn indicator! But, no worries, I made it to Margaret River and back without incident.
In the Margaret River my hosts were the warm and wonderful Jill and Tony James of Forest Grove Olive Farm. They took me to visit Olio Bello, the largest of the boutique producers in the area. Olio Bello has a beautiful tasting room where they do direct sales, and also a restaurant. We tasted their whole line of certified organic extra virgin oils. They make a Koroneiki blend with a great balance of bright green banana and controlled bitter/pungent flavors that I loved.  Brent Gaskin, the general manager, said there is a problem with growing Koroneiki there—the parrots absolutely love it. They eat the little olives like cocktail peanuts, and can cause 65% in loss on the crop! The Karumba blend was also a stand-out, with the most robust profile of the lot. They also do a great variety of flavored oils, including a lime oil that fairly cried for grilled mahi mahi!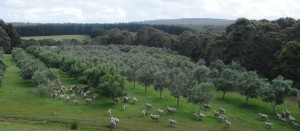 Brent took us on a circuit of the groves after our tasting. I was flabbergasted at how beautifully manicured they looked. Imagine an olive grove groomed like a golf course: that was the impression! But then, along with the perfectly mowed grass I noticed a giveaway signature of the landscape crew—all the trees were skirted at about four feet. Sure enough, the secret weapon in their orchard floor management is Mutton Mowers! These handy fellows come with a fertilizer attachment on the back, and do a stunning job of trimming the grass.
From Olio Bello we decided to diversify and get a little taste of the Margaret River's famous wine. The people at Leeuwin Estate poured us an absolutely stunning Chardonney. I heard the angels sing. Since dinner was going to be beef, we bought a gorgeous Cab to take home, and a fine choice it was indeed. Once again, the wild life: I saw a kookaburra at Leeuwin, as well as little rosellas (a small parrot), a Twenty-eight, and finally some of those infamous rabbits. All of them were snorfling around in the grass, eating something compelling. On the way back to Forest Grove and our delicious dinner, I saw an ibis poking about a ditch. What fun. I can't wait to return to the Margaret River area and spend several days enjoying its charms! But on this visit I unfortunately had to scram in a hurry, catching a plane the next day in Perth for Melbourne.